1 tag
3 tags
911 Joy: So, this happened.
Dispatcher R: What's your address? Caller: I don't know. I just moved here. Dispatcher R: Well I show you calling from 1000 Happy Acres, at the Ironically Named Nursing Home. Caller: I think that's right. I think this place is a nut house. Dispatcher R: … Dispatcher R: What's going on there today? Caller: I have a broken hip. Dispatcher R: How'd you break...
1 tag
From Traynor's Eye: Meeting a Troll
I came across this yesterday thanks to a friend, and have been mulling it over ever since. This comes up just as I'm wrestling together a project on bullying, and I think it has a pretty interesting answer to the question of why bullying happens, and why it happens on the internet. This also speaks to forgiveness and how we see each other in ways I'm sure I'll be thinking about...
3 tags
I both love and hate training new dispatchers. Right now I'm working with someone who's really struggling, and down to his last chance to either get this or be out the door. I spent all day yesterday dealing with his inability to comprehend things people on the phone say. It's exceptionally frustrating, and more common than you'd think - how little we all really listen to...
5 tags
You Matter
From my amazing friend Tricia, over at buffalotracts.com: I know that we try to talk with some frequency here about how every one of us is a brilliant, critical part of the universe with the power to change the world, I also know that when you're staring down the Void, all the pithy sayings in the world about being a beautiful and unique snowflake don't seem to amount to much. So I'm going to...
3 tags
Dr. Cranquis' Mumbled Gripes: New Guest... →
cranquis: Hey, do you Cranquistadors miss those funny healthcare anecdotes submitted by guest writers, like Dr. Trix (the pediatrician) or The GNU (the Greatest ER Nurse in the Universe)? Well then, say "Konnichiwa" to Dr. Cranquis' latest guest submitter: Dispatch Daddy, a 9-1-1 emergency… If I'd KNOWN you were looking for funny dispatchers I would have auditioned. ;) This story...
Dr. Cranquis' Mumbled Gripes: TSK: POP! Quiz →
cranquis: While working in your garage, you discover a pimple inside the cup of your external ear. In true "future urgent care patient" fashion, you decide the best course of action is to pop it. Since it has always been your goal to end up starring in an anonymous internet blog with the tag "stupidiot"… Two words: Job Security.
3 tags
911 Joy: Computer Aided Dispatch
Meet The CAD. The CAD makes noises. Lots of noises. Little ones and big ones. All sorts of noises. They are supposed to tell me that some specific event has happened. Along with flashing colors and such. There's this one noise that sounds like the beginning of 2001 A Space Odyssey. I have to sing along with it sometimes. OK. I have to sing along with it almost always. There. Now...
8 tags
Social Herd Immunity (from The Badger's Sett): On...
In December of 2004, a man walked into the Alrosa Villa in Columbus, Ohio and opened fire. He killed the lead singer of the band, and several others, before a police officer came in through a side door and fatally shot him. He still had several dozen rounds on him when he died, and no reason to believe he would stop shooting. Hundreds of miles away in Kansas the next morning, I awoke to the news,...
This is what the internet is for...
neil-gaiman: Do not hesitate. Go to this link. Then gaze at the book titles, and marvel. (I don't actually think I need to read any of them. It just makes me happy knowing they exist.) Edited to add, someone has done an illustration for HOW TO AVOID HUGE SHIPS. Edited even later to add, and yes, I have three of these books. My morning is now filed with marvel and joy. Thank you Neil...
2 tags
New Idea: Social Herd Immunity
The Internet is a fascinating, but occasionally aggravating place. Let's start with the concept of the meme (thank you Wikipedia): A meme is "an idea, behavior or style that spreads from person to person within a culture." A meme acts as a unit for carrying cultural ideas, symbols or practices, which can be transmitted from one mind to another through writing, speech,...
4 tags
I have returned home from a blissful romp of a roadtrip to a house still lacking internet access. That will be remedied soon. In the meantime I have thoughts swirling about Herd Immunity and Offensiveness, will see what I craft out of that once I'm re-connected full time.  I also go back to work tomorrow, on my least favorite holiday to be at work. Most holidays involve alcohol and family...
4 tags
Voy a llamar a un traductor...
Bomberos is my favorite word to say in Spanish, but "Espere, no cuelgue" (Wait, don't hang up) is by far the most useful phrase I garnered in my Emergency Spanish class.
3 tags
911 Joy: The silly
Today at work: My boss asked me to rate the degree of smack talk involved in the words git, wanker, and patzer, and rank them accordingly. I also got to say "Oh yeah, there's nothing going on, just a small plane crash." Yup. So, how was your day?
5 tags
Fragile
(Note: I originally wrote this a few years ago, just after Hurricane Katrina hit. I found myself thinking about it today as I pack to move. I realized it was something worth saving, and worth sharing again.) Fragile. The word is written in wide black marker on cardboard boxes liberated from a recycling center. Cardboard has a smell thicker and more coarse than paper but not quite the wild of wet...
2 tags
911 Joy: Think before you type
I work in a world where everything I say and do is recorded. On top of that, with the continuing tromp of advancing technology, all the computers talk to each other. So, not only are all of the phone calls and all of the radio transmissions recorded, what we here in dispatch type into our mothership-like CAD, the field people see on their MDTs in their vehicles. (Computer Aided Dispatch. Mobile...
2 tags
4 tags
911 Joy: Things we would like to say
Look. I'm not saying I don't believe in mental telepathy. I'm just saying that if you have some kind of awareness that a person SOMEWHERE in my jurisdiction is having a heart attack that it would be helpful if your new brain powers could also come up with an address. Or a phone number. Or a name. That's all I'm saying. This is especially true if you've...
2 tags
4 tags
Watch
The aforementioned talk by Brene Brown about vulnerability. Worth the watch. 
3 tags
911 Joy: Things I learned today
Lightning can come through your car and strike you and your passengers…and you can still manage to drive yourself to the hospital… (Don't do this). Even if there are two fire trucks parked in front of a flooded road, people will STILL drive into the moving water…and then call 911 to get rescued.  (Don't do this either). The National Weather Service it great, but...
2 tags
911 Joy: When you say...
"It's a long story" what you meant was "a few hours ago someone hit me with a shovel".  Sometimes subtext really just is that odd.
5 tags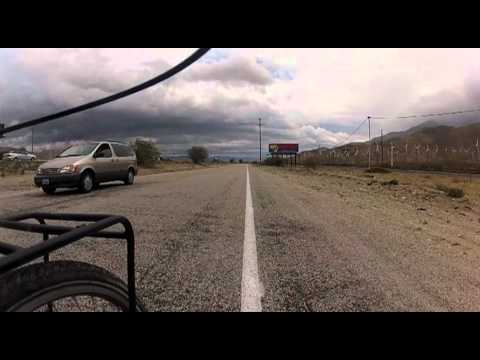 1 tag
Oh Tumblr… I find myself in the type of headspace lately where I want to put all my belongings, except maybe just THIS ONE THING, on the yard and set it on fire.  That includes this space too. I started with small ideas, a place to put quippy work things and observations. A place to talk about the quiet adventure of living in a full house of goofy crazy people.  Slowly, I wandered away...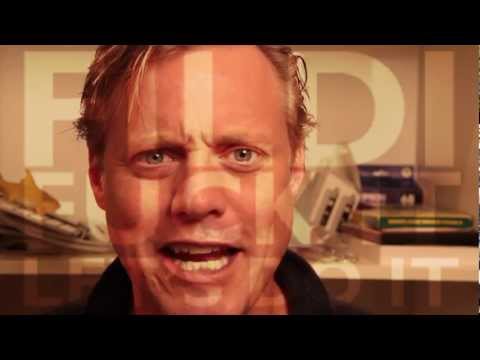 2 tags
911 Joy: Subtext
I always try to convey sympathetic incredulity when I have to send units to something ridiculous. For example, when I say "you are responding on an assist for an earring stuck in an ear" I hope that on some level they hear "I know. I do…hope you had your morning coffee already because I have no idea how drunk this lady might be that at 730am that this seems like a 911...
2 tags
Some days it's really really exhausting to give a damn.
1 tag
Me: You know that noise that your head sometimes makes, when your sinuses and ears are all messed up? That weird squealing noise? Awesome Girlfriend: Yeah? Me: The faucet in the kitchen is making that same noise when you turn off the hot water. AG: Did you google that noise?  I think that if I google "that noise" I won't do anything else tonight, so I'm going to not...
2 tags
From my friend Rowan, who is brilliant.
"Yes, I like Valentine's Day. Maybe it's a stupid commercialized holiday that undermines the need to maintain your relationships on a daily basis, or a shallow reminder that society considers you worthless if you haven't partnered off in some socially acceptable relationship framework or even just a cynical excuse for greeting card companies to use up extra red ink from...
1 tag
3 tags
In other news...
The demon squirrels (who have been known to take out the cable lines, and a couple of years ago chewed a hole in part of my car) are at it again.  Sometime last night they discovered the last of the pumpkins in the compost pile:  I had no idea that the oak in the front yard needed a pumpkin, but it did. I wonder what squirrely holiday calls for festooning the tree with pumpkins....
This is milk from Shatto, a local dairy out this way that sells assorted lovely and tasty thing.  This is a sign I found hanging above said milk the other day in the grocery store near work:  I don't know which bothers me more the idea that people are dumping out tasty local milk for the sake of a bottle deposit, or that there's no other recourse to prevent that beyond not allowing people to...